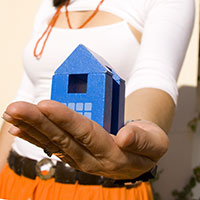 Fiduciary Property Services was established in 1985 and therefore makes it one of the first estate agents in Gibraltar. To date, Fiduciary Property Services is still a family owned and family run business. We have a key focus on providing an excellent, professional and customised service.
The Fiduciary Property Services team has fine-tuned their skills in the rental property market in Gibraltar. Our wealth of experience and highly specialised team guarantees that our clients, both landlords and tenants, enjoy the highest level of attention and service. We offer a whole spectrum of rental property services; from finding you an ideal property to rent in Gibraltar to managing your rental property.
ISOLAS,Gibraltar's oldest legal firm,forms part of the family set up and therefore works closely with us. This means that all the required paperwork and legal documentation regarding any rental property is produced swiftly and efficiently. Fiduciary Property Services can therefore offer a very attractive and complete rental package to both potential tenants and potential landlords.
Fiduciary Property Services aims to please and we guarantee a friendly and helpful service in finding you a suitable home, apartment, office space or commercial property to rent in Gibraltar.
If you would like to discuss any issues relating to Gibraltar property rentals please do not hesitate to contact a member of our specialist team.