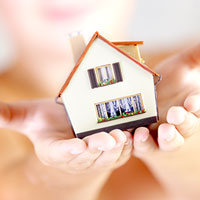 Global recession has undoubtedly affected the property trend in recent years as a result of which Gibraltar has experienced a rise of interest in the rental market. It is important should one decide to rent out their property that it is placed in safe and capable hands. You want to deal with people who you can rely on and who will look after your property to rent and the needs of your tenant efficiently and professionally. As well as taking care of all the necessary paperwork we will cater to all your other needs in relation to the maintenance and upkeep of your property to rent in Gibraltar. You can therefore depend on us for all your rental property management issues.
As a part of our rental property management services in Gibraltar we are also experienced in the renting and management of offices and shop units. Well aware of the legal requirements as well as being experienced in the renting of commercial property we will be able to help you navigate successfully through the unforeseen situations which can at times arise. Once again you can rest assured in the confidence of an expert and experienced team who will work tirelessly to ensure that your needs and highest expectations are met at all times.
Our team is experienced in all areas of property management and so they are able to advise and guide you through the process of renting your property in Gibraltar and following this through to finding you a suitable tenant. Through our expertise and care we will ensure that your rental experience is easy comfortable and fruitful.