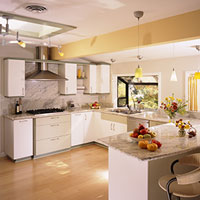 Whatever your requirement we can help. We are happy to guide you through everything that is available in Gibraltar and advise you on the best options to go for when looking for a property to rent. You may be looking to rent a home in Gibraltar and if you are you will want to know everything about the area which you are looking at and the amenities available to you in that area. Our service goes beyond the rental itself. We will help you to settle in by offering you information on Gibraltar and everything it has to offer so that you will make the most of your stay here
Should you be looking to open a new business venture we will be able to help and advise you on the best way forward. As well as finding you a suitable property to rent we will be able to put you in contact with all the services which you may require to help in setting yourself up in Gibraltar.
Our rental portfolio is quite exclusive and we ensure our clients a good standard of property and amenities at prices that are reasonable and competitive. You will find our team is friendly reliable and helpful. Contact us for all your rental requirements and you will not be disappointed.
We look forward to welcoming you and offering you our service of excellence!